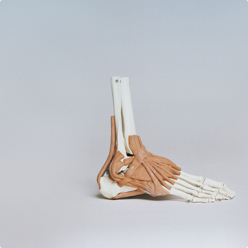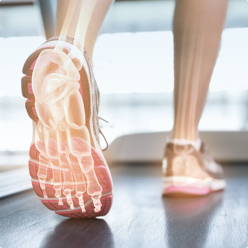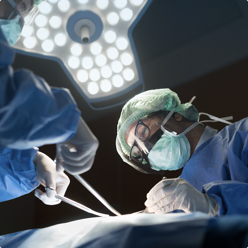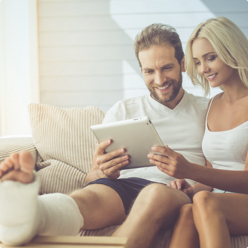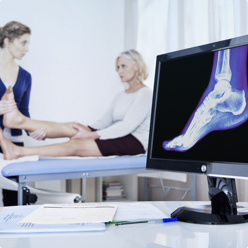 Top Foot & Ankle Doctor in Los Angeles. Your Beverly Hills Podiatrist.
Dr. Nik is a top foot and ankle doctor in Beverly Hills. He and his clinic of highly qualified specialists have been serving the greater Los Angeles area for over 20 years. We pride ourselves on continuing to learn every day how to best treat our patients. Need a great podiatrist? We work hard, so your feet don't have to.
About
Us
Our Specialties
Our foot and ankle clinic has been practicing in Los Angeles since 1997, which means we've seen it all: there is no issue we cannot treat.
Our Podiatry Services
Our foot & ankle doctor covers surgery, sports medicine, regenerative medicine, laser treatment, and more. Don't know exactly what's wrong? That's okay. We do.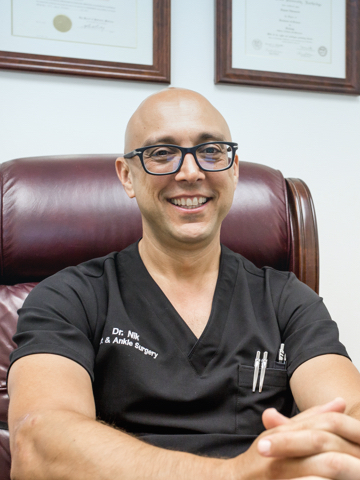 Meet Dr. Nik, Your Family Podiatrist
Dr. Nik doesn't just treat your entire family. He also attends to each and every patient as if they are his own friend, neighbor, or relative. Proper medical care and prevention methods require a physician you can talk to, which is why Dr. Nik prides himself on being open, approachable, and endlessly helpful. He is double board-certified, making him an accredited expert at any foot or ankle problem. He's been featured on the news, in publications, and at lectures, but none of those come close to his best shoutouts: our reviews. His top-notch care has former patients raving. If you think you need a podiatrist, you've come to the right place.
Meet Dr. Nik
Our Foot & Ankle Center
Dr. Nik's Foot & Ankle Center provides high quality podiatric care from experienced professionals. Our minimally invasive techniques and personalized medical plans are ideal for acute afflictions, chronic conditions, and injury prevention. Whether you're just learning to walk or using a walker, we'll use cutting edge medicine to remedy even your toughest foot and ankle problems. Our exclusive restoration treatments, like platelet-rich plasma and stem cell therapy, combined with physical intervention will get rid of your pain for good.
Your feet are supposed to carry you forward. Don't let them hold you back.
About
Us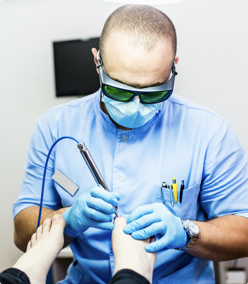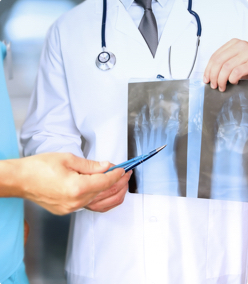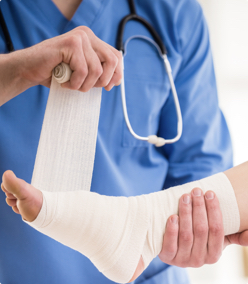 Reviews
"I learned to live with the pain in my legs and back for a long period of time. I then decided to do something about it after many years and Dr. Nik was recommended as the best. They are right. The man is awesome. I have been walking pain free now for the past 2 months since seeing Dr. Nik. I literally had to re-learn how to balance my weight, body alignment and I do not have any pain in my legs and feet after a long day at work. Thank you Dr. Nik, you are as advertised."
"I want to thank Dr. Nik for saving me on two different occasions. In 2010, a fractured left ankle and last week, a torn ligament and tendons on left leg. He is extremely caring and to the point with the diagnosis and prognosis. Thank you. I appreciate everything you have done for my quality of life."
"Dr. Nik is the nicest doctor this side of the Mississippi! He has a great disposition with kids. At our initial office visit my son Miles did not want to leave. Miles looked forward to the follow up visits because Dr. Nik has an ease with kids. Dr. Nik is very knowledgeable in his field."
"I've had lingering foot issues on and off for more than a decade, and hadn't found a new podiatrist since moving to LA. I found Dr. Nik through the Blue Shield site and feel like I hit the lottery. He's straightforward and attentive, and I got top notch care."
"Dr Payam Nikravesh is the best doctor. Very caring and knowledgeable. He listens and spend as much time as you want. Not like most doctors who give you 5 min to talk. His orthotics are top notch. Friendly office staff. I had a great experience each visit. Will definitely recommend him. Also his products which he made himself is amazing."
"Dr. Nik is great at what he does. Loved him! He explains everything and doesn't let you go with doubt. The ladies in the front are so nice and empathetic, they explained my insurance very well. Totally recommend them , they are super good and most importantly im not in pain anymore!!!!"
Start Living Better Today!
Contact Us
Do you have any questions about Dr. Nik or our general services? We are always here and ready to help. Get in touch today.