Foot Treatments & Surgery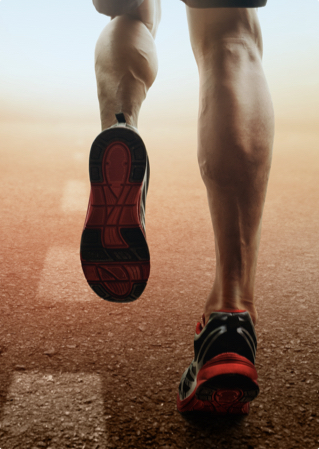 Hit The Ground Running With Our Foot Treatments & Surgery
How many steps do you walk a day? The average person takes approximately 6,000. For some, that's 6000 moments of pain. When conservative treatments aren't resolving your condition, surgical procedures may be necessary. Dr. Nik's Foot & Ankle Center is guaranteed to solve any foot affliction.
Book
An Appointment
Treatments for Foot Conditions
Treatments for foot conditions vary from minimally invasive to surgical. Our team will help decide which is right for you.
Book An Appointment
Regenerative Medicine
Regenerative medicine is the newest in molecular biology technology. At our clinic, we use both stem cell therapy and plasma-rich platelet treatment to remedy a variety of disorders. These medical procedures concentrate the healing molecules in your body at sites of injury and pain, allowing you to recover faster.
Foot Surgery
When conservative treatments prove ineffective, surgical means may be necessary. At Dr. Nik's, we use surgeries to correct an assortment of foot disorders. We may recommend surgery for you if you're suffering from metatarsal or toe deformities, Achilles tendon disorders, plantar fasciitis, neuromas, or structural weakness.
Local Wound Care
Especially in diabetic patients, it is absolutely essential to seek podiatric medical care immediately. Ulcers run the risk of becoming infected, which more often than not results in amputation. Our local wound care includes removal of any dead skin and tissue, called "debridement," as well as medication application, dressing of the wound, and ulcer prevention.
Bunion Surgery
A hallux valgus, or bunion, is irreversible. Treatment is imperative to pain-free walking. Splints, orthotics, and better footwear may all be suggested. However, surgery is the most common and often resolves the problem. Depending on the severity, different surgeries are available. Your care provider will discuss all options with you to pick the best treatment plan.
Why Choose Dr. Nik?
Dr. Nik has over 30 years of experience with foot and ankle treatments. Despite the variety of disorders that often manifest in the foot, there are none deemed unsolvable by our team. Dr. Nik is especially talented with innovative bunion surgeries in pediatric patients, which he completed research on.
Meet Dr. Nik
Our Podiatry Services
Dr. Nik's strives to deliver the finest, most cost effective podiatric health care available. If foot treatments and surgery aren't quite what you need, don't worry: we do more.
Start Living Better Today!
Do you have any questions about Dr. Nik or our general services? We are always here and ready to help. Get in touch today.