Heel Treatments & Surgery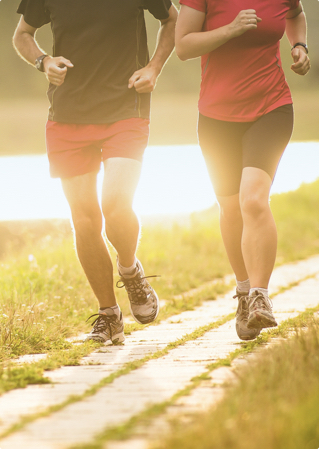 Become More Mobile With Our Heel Treatments & Surgery
The importance of our heels is often overlooked until we're experiencing intolerable pain. Heels, also called calcaneal bones, are essential for weight-bearing. Pain in the heel comes from simple and serious injuries alike. Additionally, chronic conditions may manifest in the calcaneus. Our team can diagnose and treat the source of your heel pain.
Book
An Appointment
Treatments for Heel Conditions
Treatments for heel conditions vary from minimally invasive to surgical. Our team will help decide which is right for you.
Book An Appointment
Boots/Braces/Casts
After fractures or sprains, your stability and mobility may be affected. Varying severities of injury can require anything from a simple brace to crutches. An evaluation at our clinic will help pick out the best immobilizer for your current injury and stabilizer to prevent future injury.
Medicines and Injections
We provide the regenerative medicine techniques of stem cell treatment and platelet-rich plasma therapy, both of which involve extracting the best healing molecules in your body and concentrating them where you need it most. In addition, our team can provide prescription medications, anti-inflammatory drugs, and pharmacological advice to properly treat your pain.
Custom Orthotics
Imagine if a shoe insert was all it took to relieve your chronic pain. In some cases, it is that simple. Our clinic can help fit you with orthotics to relieve heel and arch discomfort, no matter the source. Abnormal gaits as a result of biomechanical imbalances are no match for our variety of rigid and soft orthotic inserts.
Heel Surgeries
The heel's complex connections mean that a number of surgeries may revolve around it. Common surgeries include release of the plantar fascia, removal of heel spurs, and reconstructive procedures to remedy fractures. Our staff specializes in foot and ankle surgery, and we're fully equipped to handle whatever operation you need.
Why Choose Dr. Nik?
Dr. Nik has over thirty years experience with ankle issues stemming from genetic deformities, chronic conditions, and sports medicine injuries. Past patients that have trusted our team are back on their feet, exercising, and pain-free. All it takes is an appointment at our office to develop a treatment plan that's right for you.
Meet Dr. Nik
Our Podiatry Services
Dr. Nik's strives to deliver the finest, most cost effective podiatric health care available. If heel treatments and surgery aren't quite what you need, don't worry: we do more.
Start Living Better Today!
Do you have any questions about Dr. Nik or our general services? We are always here and ready to help. Get in touch today.